Deputies: Woman rams patrol cars during pursuit in Forest Grove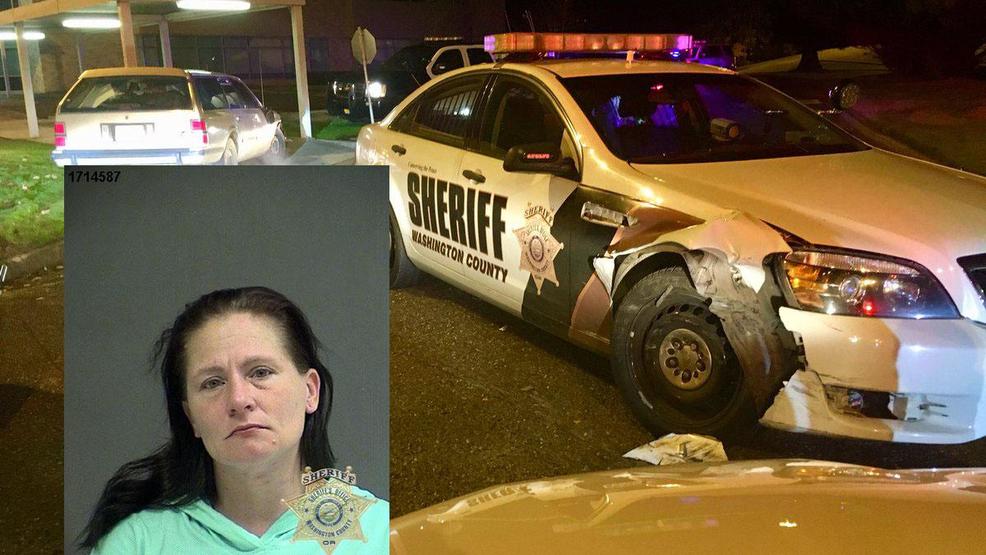 FOREST GROVE, Ore. – The Washington County Sheriff's Office said a Hillsboro woman driving a vehicle rammed several patrol cars during a pursuit in Forest Grove Tuesday morning.
The crash injured a deputy.
Washington County Sheriff's Office deputies and Forest Grove police officers initially responded to a report of a disturbance in the 7000 block of Highway 47 at 3:47 a.m.
They received a call from a woman who said she was driving and being chased by a woman she knows in another vehicle. She said the woman was trying to ram her car.
Deputies say two other people reported the woman tried to ram them.
When deputies and officers tried to stop the driver, the woman fled and led law enforcement on a chase down Poplar Street.
The driver rammed one sheriff's office patrol car. When she realized this was a dead-end road, she turned her vehicle around and drove toward deputies, ramming another deputy's patrol vehicle head-on.
She damaged another patrol vehicle while deputies took her into custody.
Deputies identified the driver as 38-year-old Crystal Dale Elliott. They said she has a felony probation violation warrant for narcotics out of Tillamook County and an active warrant out of Washington County.
Elliott was taken to the hospital for evaluation.
She was later lodged at the Washington County Jail on charges of first-degree attempted assault, assault on a peace officer, third-degree assault, attempt to elude, first-degree criminal mischief, reckless driving, and the two outstanding warrants.
Unmute