Group plans to purchase 420 acres in the Gorge for conservation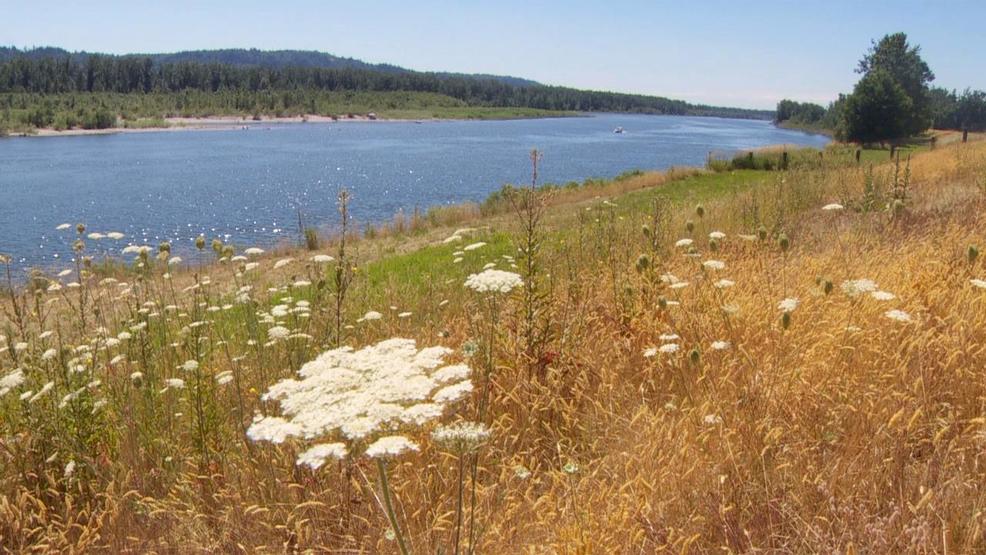 WASHOUGAL, Wash. —
One group is raising millions of dollars to buy up hundreds of acres in the Columbia River Gorge to set aside for conservation efforts.
Friends of the Columbia Gorge recently announced its Preserve the Wonder campaign. It plans to purchase seven properties totaling 420 acres of land between Washougal and The Dalles -- all of it on the Washington side -- to preserve views, protect wildlife, and provide more space for recreation.
Steigerwald Shores, an area of land just east of Steigerwald National Wildlife Refuge, is considered the crown jewel of the project. At 160 acres, including about three-quarters of a mile of Columbia Riverfront, it's also the largest land acquisition in the campaign.
"This is a property our organization has eyed for decades," said Kevin Gorman, executive director of Friends of the Columbia Gorge.
Gorman showed KATU around the property, which has been privately owned for decades. It's just across the river and in plain view of Vista House. You can also see the top of Mount Hood from the property. Gorman said his group purchased the land for multiple reasons, including preventing development that would ruin views in the Gorge.
Gorman said Steigerwald Shores is also a linchpin for a larger 900-acre restoration project at the neighboring wildlife refuge. He said the U.S. Fish and Wildlife Service is planning to tear down parts of a dike built along the shoreline and flood the refuge and Steigerwald Shores. It will restore both pieces of land to a natural wetland habitat, something Gorman said is becoming rarer along the Columbia River.
"It will create what's called resting habitat for salmon," said Gorman.
He said it will also benefit hundreds of bird species that have been seen at the refuge.
There is another property the group is purchasing, and it is close to Gorman's heart too.

"One we're buying is not really about people, it's about turtles," he said.
Turtle Haven is adjacent to Dog Mountain, and it's particularly important for the threatened western pond turtle. For more than 20 years, Washington's Department of Fish and Wildlife has worked with the Oregon Zoo to restore turtle populations on this piece of land. Gorman said the landowner needed to sell the land, which would put turtles at risk, so Friends of the Columbia Gorge decided to purchase it.
Friends of the Columbia Gorge is campaigning to raise $5.5. million for all the land acquisitions. It currently has about 65 percent of its goal. You can donate or learn more on its website.

Unmute