Shark sightings by Cannon Beach: 'You'll see them ... near shore as they follow salmon'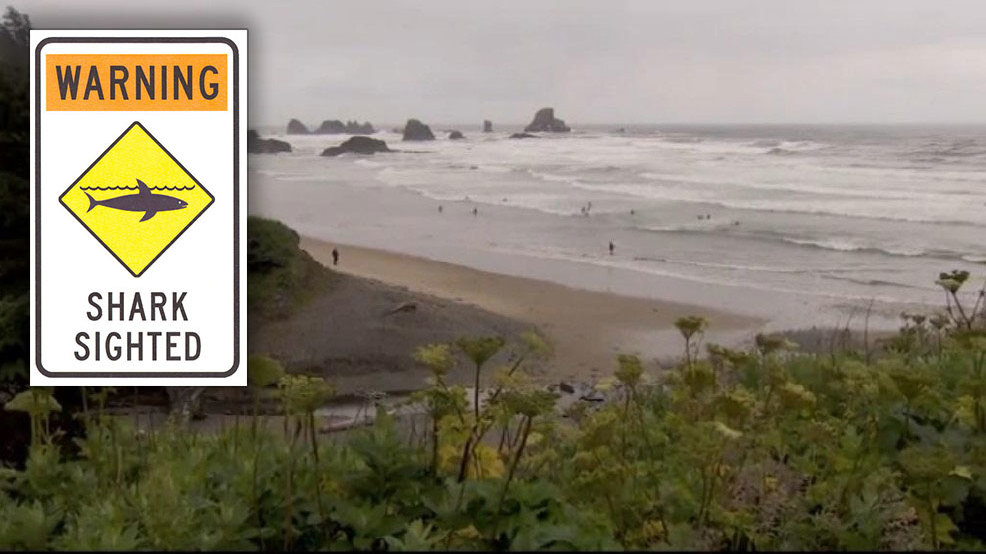 CANNON BEACH, Ore. – Authorities are issuing a warning to beach-goers along the Oregon Coast after some recent shark sightings near Cannon Beach and Seaside.
On Saturday afternoon, a young girl reported a a shark "bumped" her while she was body-boarding. The encounter occurred approximately 200 yards south of Haystack Rock.
Three days later, a surfer reported seeing a dorsal fin in the water while at Ecola State Beach, north of Cannon Beach.
There have been no reports of shark-related injuries, officials said.
After the body-boarding incident, lifeguard Jesse Willyard warned other swimmers and surfers.
"As it is with most surfers, it doesn't faze them too much, because it's kind of a common thing out here," Willyard said. "This time of year, you do get sightings."
The reports prompted parks staff and the Cannon Beach Police Dept. to issue shark sighting advisories for local beaches. Beaches with posted advisories will stay open, but the signs will likely stay up for several weeks.

Oregon Dept. of Fish & Wildlife fisheries biologist Lynn Mattes told KATU shark sightings are not uncommon on the Oregon Coast, nor is she surprised.
"Sharks are going to follow food," Mattes said. "This time of the year salmon are moving inshore. You will get, sometimes, Great White sharks or salmon sharks, which are close relatives of each other. You'll see them coming a little more near shore as they follow the salmon or other schooling fish."
Mattes said there are more than a dozen different shark species that populate the Pacific Ocean off the Oregon Coast. Officials haven't determined a size or species of shark in the recent sightings.
Last year, a shark attacked a man who was surfing at Ecola State Park, which is just north of Cannon Beach.
If you are in an emergency on the beach, call 911 and give emergency dispatchers as much detail as possible on your exact location - such as the signs at the beach access point, or numbers that can help pinpoint your location.
Unmute