Trump has lowest 6-month approval rating of any U.S. President in 70 years, poll finds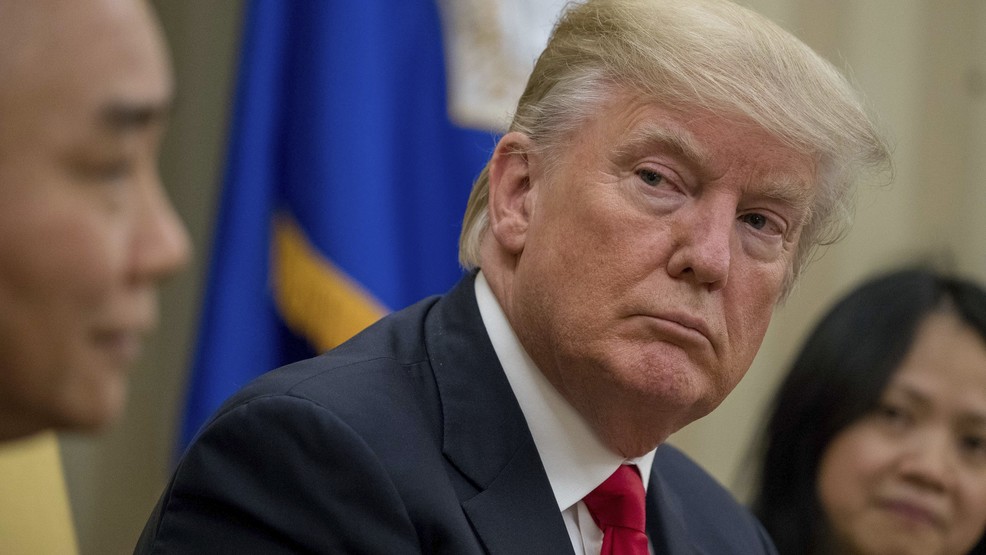 WASHINGTON (ABC7) — President Donald Trump is approaching his sixth month in office and, according to a new poll, his approval rating is the lowest of any U.S. President over that span in the last 70 years.
The poll conducted by ABC and the Washington Post, reports that only 36 percent of those polled approve of his presidency so far. This is down from his 42 percent approval ratting after his first 100 days, according to ABC and the Post.
ABC7's John Gonzalez took to the streets to ask people to give their one-word opinions on Trump's time in office. Words that came to mind for people included "Divisive," "Picked-on," and "Twitter."
The poll from ABC and the Post also found that 48 percent disprove of Trump strongly, 48 percent believe the U.S. is weaker, 44 percent think that Trump benefited from Russia and only 34 percent trust the President with foreign leaders. Trump took to Twitter Sunday to address the poll's numbers and called one of ABC's and the Post's earlier polls "just about the most inaccurate poll around election time!"
People were polled between July 10 -13 in both English and Spanish through phone lines and cell phones with a 3.5 margin of error.

Unmute